The Work of Michelle Landy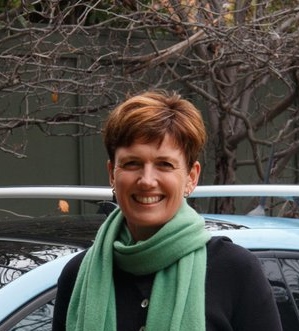 Leadership Development and Change Management Specialist.
<spanMichelle Landy is a contemporary voice in transforming how people and businesses navigate and implement change.
Through consulting, coaching and seminars, Michelle helps leaders and teams be focused, make better decisions, build confidence, achieve improved communication and ignite leadership capacity – to navigate change with greater success.
Michelle is an honorary lecturer in leadership at the University of Technology, Sydney, of a masters program and a regular presenter at conferences. She is an executive coach and advisor to diverse business leaders throughout Australia.
Specialist in communication, leadership and change.
Her natural insight and passion for empowering people together with a strong academic background and over twenty five years business experience, gives her a unique ability to empower change in businesses.
Michelle has a particular interest in helping businesses develop leadership capacity, build highly effective teams and improving communication effectiveness. She has coached diverse people from CEOs to consultants. Her action oriented approach helps people step up, make changes and rise to new levels of performance.
With a keen interest in writing, she regularly writes articles for magazines. In writes for the Agribusiness sector as well as professional development articles. She is author of the book "The Confidence Workout".
The people side of business success
Her experience in the people side of business success has taken her into every corner of the business world, with experience in highly diverse industries ranging from international consultancies, construction industry, pharmaceutical industry, airlines, agricultural sector to government. This has developed in her a unique skill set in the essential elements that enable growth and change in all business.
Leading change
Michelle brings her passion for enabling "change and growth" to the Agribusiness sector. her roles include being a board member, director of communications and performance.
She is highly involved in assisting the Australian agricultural sector enter a new genaration of technological breakthroughs and embraces the need for smarter farming practices. Change is at the core of this sector on every level from the grower, to consultants, to research biologists to government.
With a lifelong love of the land, quality food and smart farming practice, Michelle is bringing change knowledge and communication expertise to this sector. She is involved in key projects and works closely with scientists and technical experts to assist change initiatives are implemented with success within businesses and in industry.
Academic qualifications
Michelle Landy's academic qualifications include:
Graduate Diploma in Business (Performance Management)

Bachelor of Arts (Sociology and Communications)

Certificate IV in Training and Assessment

Train the Trainer

Certificate in Executive Coaching

Master Level NLP Practitioner Certificate

Presentation Mastery Certificate
MICHELLE'S CLIENTS INCLUDE:
University of Technology
University of Sydney
3M
Schweppes Australia
AT Kearney
Bain International
The Boston Consulting Group
Radisson Hotels
Ramada Hotels
Reckitt & Coleman
Reckitt Benckiser
De Lorenzo Hair Co
ABC – Australian Broadcasting Corporation
Sydney Water
State Forests of NSW
Ella Bache` – Hallas Traading
Fisher Catering
Pharmaceutical Society
WEA
Macquarie Business Centre
Soul Pattinson
Westmead Hospital
Sheradon Australia
Crescendo Partners
Petrik Soil Technology
Total Grower Services
Local Government NSW – Learning Solutions
The Australian Centre of Excellence for Local Government
Pharmacy WA
Pharmwiz International
Nimblefeet Technologies
Veterinary Communications Australia
Equal Opportunity for Women Agency
Priya International
NSW Breast Cancer Institute
Australian Institute of Pharmacy Management
Gateway Computers
Partnership Catering
Hospitality Horizons
SBS
HACER Group
Baulderstone Hornibrook
Local Government and Shires Association
Department of Housing
Bureau of Metrology
NSW Premiers Office
Public Sector Development
Local Government Councils (Nowra . Hornsby. Warrigah . Manly . Shellharbour . Moree Plains . Kiama Newcastle, Ku-ring-gai, Ryde . Fairfield . Randwick . Blue Mountains . Newcastle City Council)
TAFE
ATSIC
Department of Immigration
Department of Youth Affairs
Juvenile Justice Centre – Prison Wardens
RDA – Riding for The Disabled
Inskin Cosmetics
Plus many more across a wide variety of industries.