Hi, I'm Michelle,
A writer, coach, presenter and retreat facilitator
dedicated to helping you reset your life and live more in sync with yourself.
I've always been interested in the field of positive psychology and personal growth. I picked up my first book on psychology at age eleven and a lifelong curiosity was ignited – wanting to understand the impact of  how we lead ourselves, the choices we make, how our thinking and programming influences our lives and how we can create change to thrive.
For over thirty years I've been training, coaching and writing about behavioural change, and I am proud to have worked in leading organisations helping managers and leaders step up in their careers.
I was an honorary lecturer in Leadership for over fifteen years at the University of Technology, Sydney and have presented extensively at conferences, retreats and  workshops, helping people grow personally and professionally.
Through working with thousands of people I have seen fascinating  patterns in how we lead our lives and how we carve out change.
Everyone's life gets off track at some stage – either by our own choices, or by a changing phase of life, or by an unexpected difficulty that life hands us. I help you get back on track. 
I help you navigate those times WHEN LIFE NEEDS A RESET… when you need to reconnect to yourself, reassess your priorities and realign your life.
 My background brings together positive psychology, human performance, writing practices, qigong and mindfulness practices. 
 I'm passionate about helping people understand themselves on a deeper level, unlocking clarity and helping people make changes for their wellbeing and happiness.
Qualifications & Certifications
Graduate D. in Business (Training & Development)
Bachelor of Arts (Sociology, Communications)
Certificate IV in Training and Assessment 
Certificate in Executive Coaching
Master Neuro-Linguistic Programming 
Presentation Mastery Skills Certificate
Insight Level 1 and 2
Mental Health First Aider
Qigong Easy Flow Practitioner
AUTHOR – The Confidence Workout
I am the author of the book "The Confidence Workout". I wrote this book of tips for my clients and linked to a workshop.
TRANSFORMATIONAL WRITING  – Writing for growth and wellbeing
Writing has a transformational affect. It helps hear our own inner wisdom, it helps us get clarity quickly, it helps us define our action steps with more ease, it even helps us process trauma. I have developed a process called Wild Wisdom Writing that helps you get clarity and use writing as a powerful tool for transforming your life.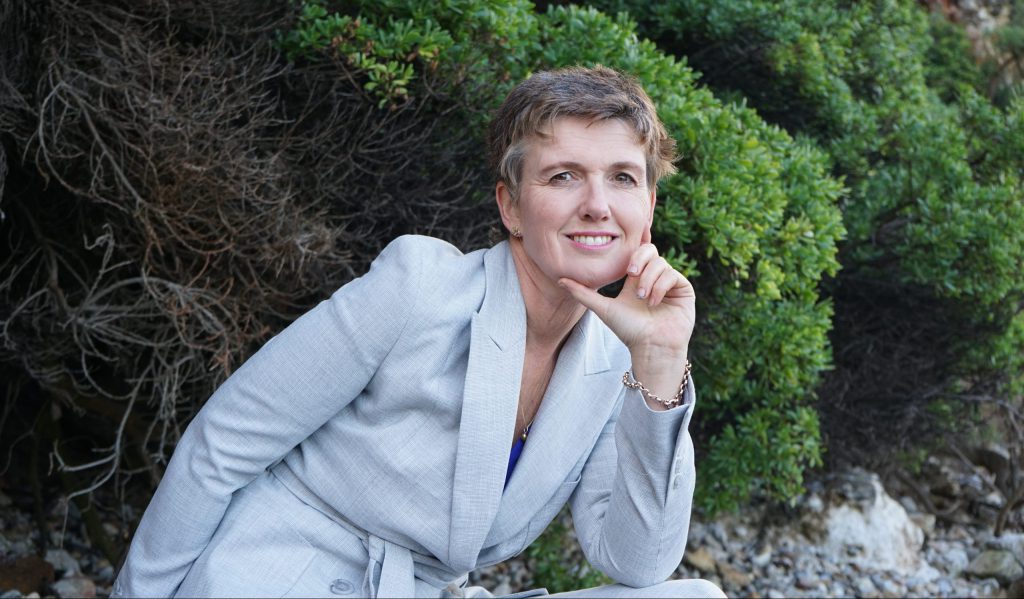 PAST WRITING PROJECTS
Associate Editor for  Qantas Magazine (Up-The-Track)
Writing and Development of Product Book – Elle Bache.
Development of Reference Book – Agricultural Industry.
Articles for magazines over a 30 year period. 
PERSONAL INTERESTS – What I love
I love being in nature. I was raised on a farm in Australia and my love of nature was embedded young.
I love making time for creativity, writing and all things self expressive.
I love using food as medicine and enjoy making sauerkraut, bone broth and other healing foods. I am fascinated with ancient healing practices and health wisdom from diverse cultures and actively include this in my everyday life. 
I love having daily rituals of meditation, qigong, cold water immersion (and weekly detox protocols such as sauna)
I love living with a beginners mind and growing and changing. I choose something out of my comfort zone every year to consciously learn, to keep myself in a beginners mind.
I love spending time with my family, close friends and with people who inspire me.
Product successfully added to your cart.
View Cart
Successfully Added to your Shopping Cart