Michelle is an author, coach and workshop facilitator who has spent her career inspiring and empowering people to step up, find their own unique voice and navigate their careers and busy lives with wellness firmly in their success plans.   
A client described her work as "a unique blend of positive psychology, human performance, mindfulness and leadership strategy."
For over 30 years she has coached and developed leadership capability across diverse industries, and across all levels of organisations. She was a honorary leadership lecturer at the University of Technology, Sydney, for over 15 years.
Michelle is known for her warmth and action oriented style. She has helped thousands of people navigate transitions with confidence and heightened reflection. 
THE FUSION OF EMPOWERMENT, LEADERSHIP AND WELLNESS
Michelle is an empowerment, leadership and welbeing specialist. Her programs teach people how to unlock their inner clarity, confidence and calm. She teaches strategies and skills for a high performance mindset and shows you how to reset your parasympathetic nervous system and the importance of mindfulness.
Michelle is passionate about wellness, mindset and the impact that stress and thinking habits have on wellness and happiness.  
Her interest in wellbeing practices stemmed from her experience in navigating the healing for a chronically sick child over a four year period and healing her own  autoimmune conditions.  
She is regularly interviewed by the media as an expert voice on building confidence, navigating change, mindfulness for busy people, writing therapy and coaching.
Graduate D. in Business (Training & Development, Behaviour & Performance)
Bachelor of Arts (Sociology)
Certificate IV in Training and Assessment (Train the Trainer)
Certificate in Executive Coaching
Master NLP Practitioner 
Presentation Mastery Skills Certificate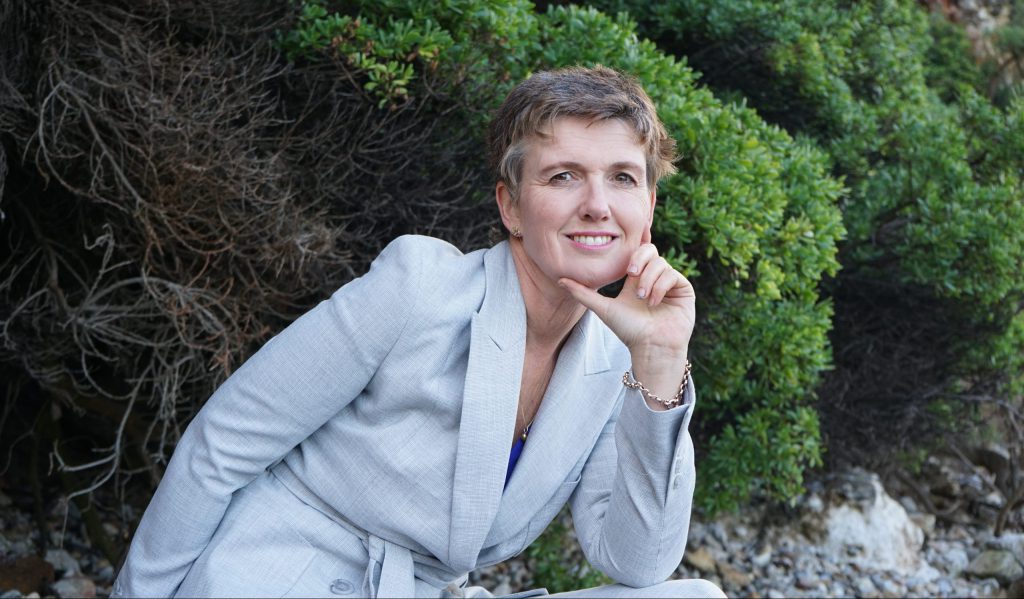 WRITING YOUR WAY TO CLARITY AND HAPPINESS
Michelle is the author of   "The Confidence Workout" and is currently writing her second book.  
She has had a love of writing her whole life and writes daily as a wellbeing practice together with yoga and meditation.
"Writing helps us dive in behind the programmed habitual mind to our essential self  – to the place where our clarity and happiness speaks." She incorporates transformative writing methods into her coaching sessions to fast-track personal growth with clients.
Michelle teaches a journaling process she designed called Wild Wisdom Writing, to assist people get clarity, insight and confidence to navigate any life transition.
PROFESSIONAL WRITING
Michelle was an associate editor (and on the writing team) for an internal magazine at Qantas.
She has written articles for magazines with advice as a coach and
She has written and produced several product manuals and reference books for businesses. 
Things that Michelle Loves …
Being in nature. She was born on a farm in Australia and her love of nature was embedded young.
Creativity, writing and all things self expressive.
Using food as medicine and enjoys making sauerkraut, bone broth and other healing foods. 
Studying ancient healing practices and health wisdom from diverse cultures and puts this into her everyday life. 
Her daily rituals of meditation, yoga, cold water immersion and sauna.
Learning. She steps outside her comfort zone every year to consciously learn a new skill.
Empowering people to live in flow with their own true nature.
The awakening and ever changing journey of being a mother and wife.
Friends, family and community. Spending time with uplifting people.
View Cart
Product successfully added to your cart.
Successfully Added to your Shopping Cart